Choose your new landline, 1300 or 1800 phone number, set when it works and where calls are delivered.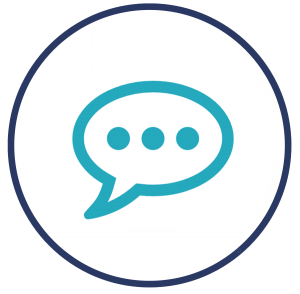 Choose a Landline, 1300 or 1800 Number
Pick your favourite phone number from our collection to make it yours. Alternatively, bring your own or ask for a custom one!
Add Your Mobile & Schedule
Set when your phone number works and which phones ring when it's dialled. Change this online at any time without charge.
Here Come the Calls
When your uConnected number is dialled within the set schedule, your chosen phones will ring. Voicemails are delivered via email. Easy!
UNAVAILABLE TODAY? CONSIDER IT SCHEDULED
Access the Dashboard to set exactly when you're available for calls. Choose to send incoming calls to a friend, colleague or directly to voicemail. Available this weekend? Schedule that too. Finishing early? Easy!
Schedule Available
Choose exactly when people can call by setting your available hours in the Dashboard. Set individual days, be open 24/7 or closed. All online.
Block Unwanted Callers
The Standard, Complete & Unlimited landline plans, plus all 1300 & 1800 plans, allow the creation of a blocked callers list. Inbound calls from these numbers go directly to voicemail, their calls will never make your phone ring!
Forward Calls to Multiple Phones
When people call during your available hours you can set up to 3 phones to ring. Add yourself, a colleague & a family member. No one available? It'll go to voicemail!
Unlimited Voicemail to Email
When you're unavailable calls are delivered directly to your dedicated voicemail service. Their messages are attached to an email and instantly sent to your inbox!
Welcome Greetings
Set an automated welcome greeting to introduce your products, services and features - all seamlessly while calls are being forwarded to you!
No Commitment - Try it Free
Choose your number & try it free for up to a month! Enjoy the full range of features at no cost, if you love it then keep it going! No contracts, no line rental, no worries.
NO CONTRACTS | NO SETUP FEES
Incredible Service & No Contracts
Try any uConnected phone number FREE for up to 30 days. If you aren't completely satisfied, cancel any time.
How does uConnected work?
uconadmin
2018-02-05T14:44:32+11:00
uConnected enables you to choose a new contact phone number. When people dial that number your mobile phone rings – so the callers never see your mobile phone number.
This means you can:
Schedule when people can call
Direct people to our 'Voicemail to Email' service
Balance your personal life with customer requirements
All the while carrying only your personal mobile phone.
uConnected's Dashboard feature-set is unrivalled and allows full control over who can call you, when and where their calls are delivered, the after-hours greeting they hear, as well as included access to Holiday Mode that, with just a click, sends all incoming calls directly to voicemail. Giving you the power to manage every element of your business' communications from one place.
How do I set up uConnected?
uconadmin
2018-04-12T13:55:59+11:00
Simply visit the Sign Up Page and dive in. It takes just minutes to register and services are ready to use instantly. You'll need the following to complete the sign up process:
Your name, email and street address details
Your mobile phone to receive a verification SMS
A valid credit or debit card, which is used for ID verification and as the default payment method if you choose to stay after your free trial
Go ahead and browse the list of available phone numbers to get started.
How does the free trial work?
uconadmin
2020-09-03T11:34:28+11:00
You're able to try all of uConnected's features completely free for up to one month! This includes choosing a new phone number, managing all scheduling, blocking callers, forwarding calls to anyone and much more. Simply select 'Try it Free' in the top right and follow the steps, including adding a payment method in case you'd like to keep your service going after your free trial. We'll be in touch a few weeks into the month to let you know that your trial is coming to an end, at which point you can revise your account and not pay a cent – or just keep the magic going!
BE MORE REACHABLE – SELL MORE STUFF
If you decide uConnected isn't driving results for you – no problem. No commitment. Cancel online at any time.