What Is A Smart Virtual Landline Number And Should You Get One For Your Business?
Learn what is a smart virtual landline number and how do they work? Find out all you need to know about this service so you can decide if it's right for your business.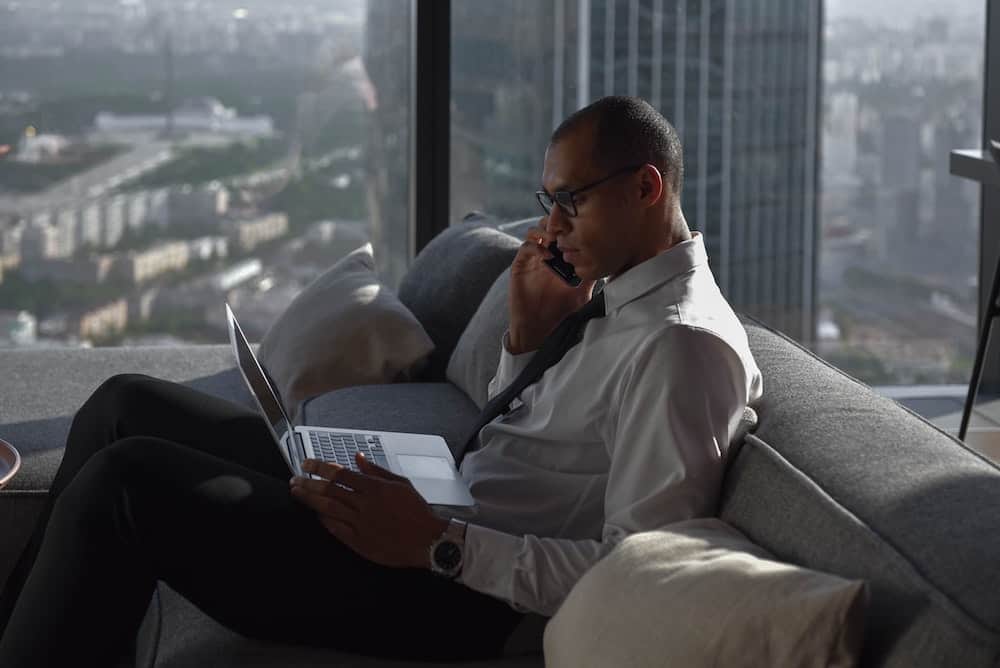 Most businesses continue to stick to traditional fixed business landlines and end up missing important calls and having call management problems.
What if we told you that you could still receive your important calls but not have to be glued to your desk for it?
The answer is uConnected's smart virtual number. The solution to your call management problems are contained within this article - read on to learn about what a smart virtual number is, how it works and its benefits and costs.
Smart Virtual Landline Number
A virtual landline is essentially a cloud based solution that gives you 24/7 connectivity to your customers no matter where you are in the country.
What Is It And How Does It Work?
Virtual landline numbers are designed to host a range of call management functions such as welcome greetings, call forwarding and more. If you're managing a growing business, a virtual landline can simplify your call management services, allowing you to use your resources more efficiently.
By virtual, we mean your number can be used from anywhere in Australia. Not being tied to a specific location can speak volumes for the connectivity and reach your business would have.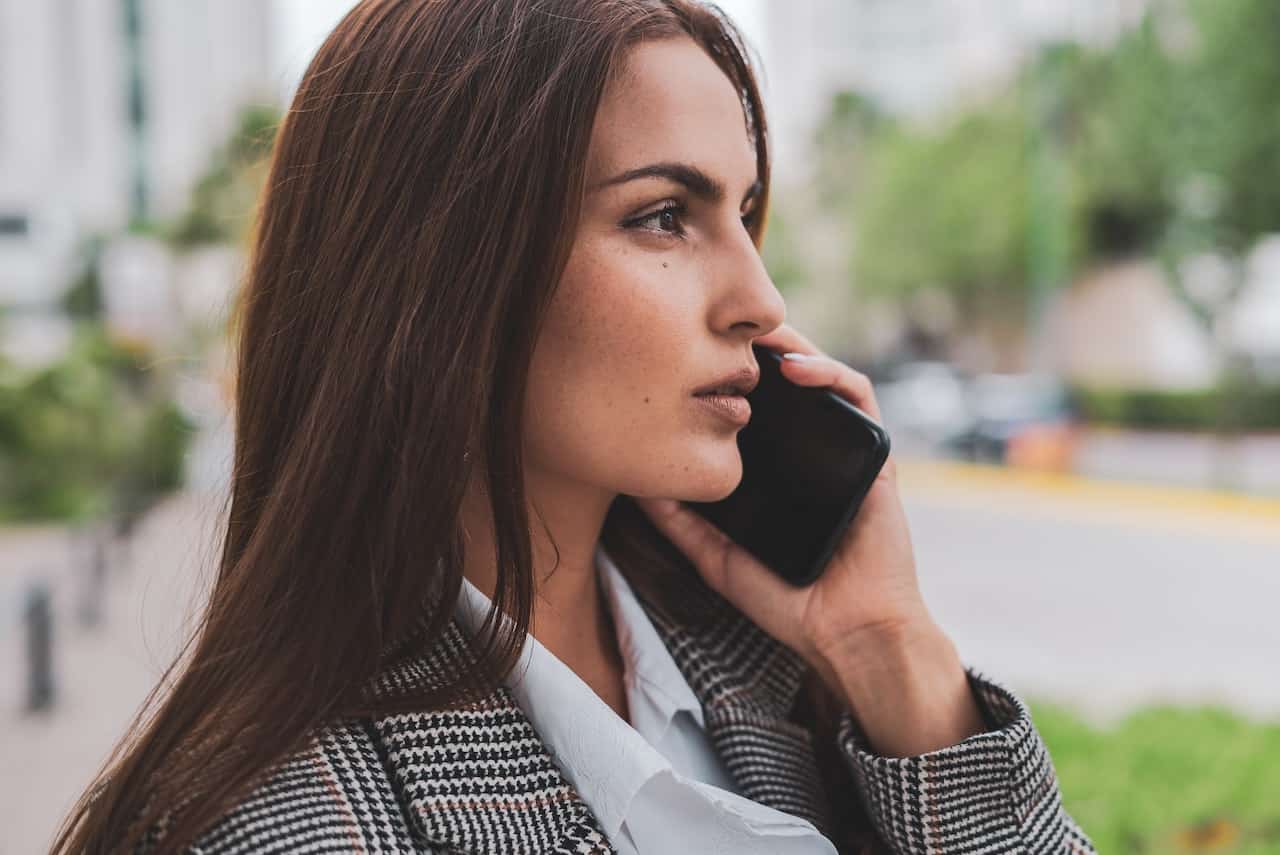 Here are a couple of questions you can ask yourself if you need to decide whether a virtual number would be suitable for you and your business.
1. Do you want to advertise a number that isn't your own (personal/ fixed line number)?
If yes, a virtual number would be suitable for you. A virtual number isn't fixed to any physical line or SIM card, meaning that you can keep your personal number separate from your business if you desire.
2. Do you want to be able to receive calls to that number wherever you are?
If you answered yes to this, virtual numbers are the way to go. The beauty of a virtual number is that you can remain reachable to your clients or business partners even while on-the-go.
3. Do you need call tracking to generate leads?
Calls are a big part of sales and having a virtual number in place can simplify the process of managing it. You would have access to your call log and all voicemails recorded to ensure you have access to pertinent information to manage your sales flow and leads effectively.
4. Are you looking to manage your calls and scale your business?
uConnected's virtual numbers allow you to have 24/7 access to your dashboard so you can stay on top of your calls. You can also schedule your business hours and direct calls to voicemail if they're received after operating hours.
uConnected makes the call forwarding process as simple as possible.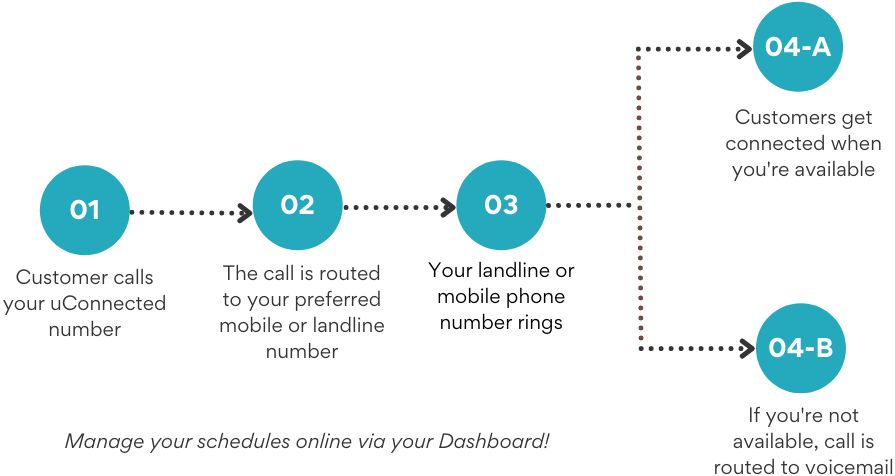 Say for example Andrea runs a magazine agency based in Melbourne, Australia. Once working hours are over at 5.30pm, Andrea can either pause and divert calls manually or schedule ahead of time when calls get forwarded to available staff or to voicemail. That way, when a customer calls after 5.30pm, their call is either:
Rerouted to an alternative number (mobile/landline) so Andrea or her team can answer the call; or
The customer leaves a voice message which is forwarded straight to Andrea and the team's email for them to look at the next morning.
uConnected plans start from $29 and can go up to $149 monthly. It depends on the type of plan that you're looking to get but generally, virtual numbers are much cheaper in comparison to the conventional carrier-based calls.
All you need to get started is a high speed internet connection at your office or wherever you decide to host your virtual landline.
Gone are the days where you need to stay in the office or at your desk to remain reachable. Virtual landlines allow you to manage your business smartly and make full use of your resources.
Check out our plans and try them out for free to see if they might work for you and your business.